Taking another step forward…
Within the podiatric medical field, several organizations facilitate continuing education. WesternU CPM is centrally located to many conferences and we encourage student travel to any other professional development opportunities. Many of our students present their research, attend sessions, or serve as representatives for regional and national organizational meetings. Check out a few of the many opportunities below.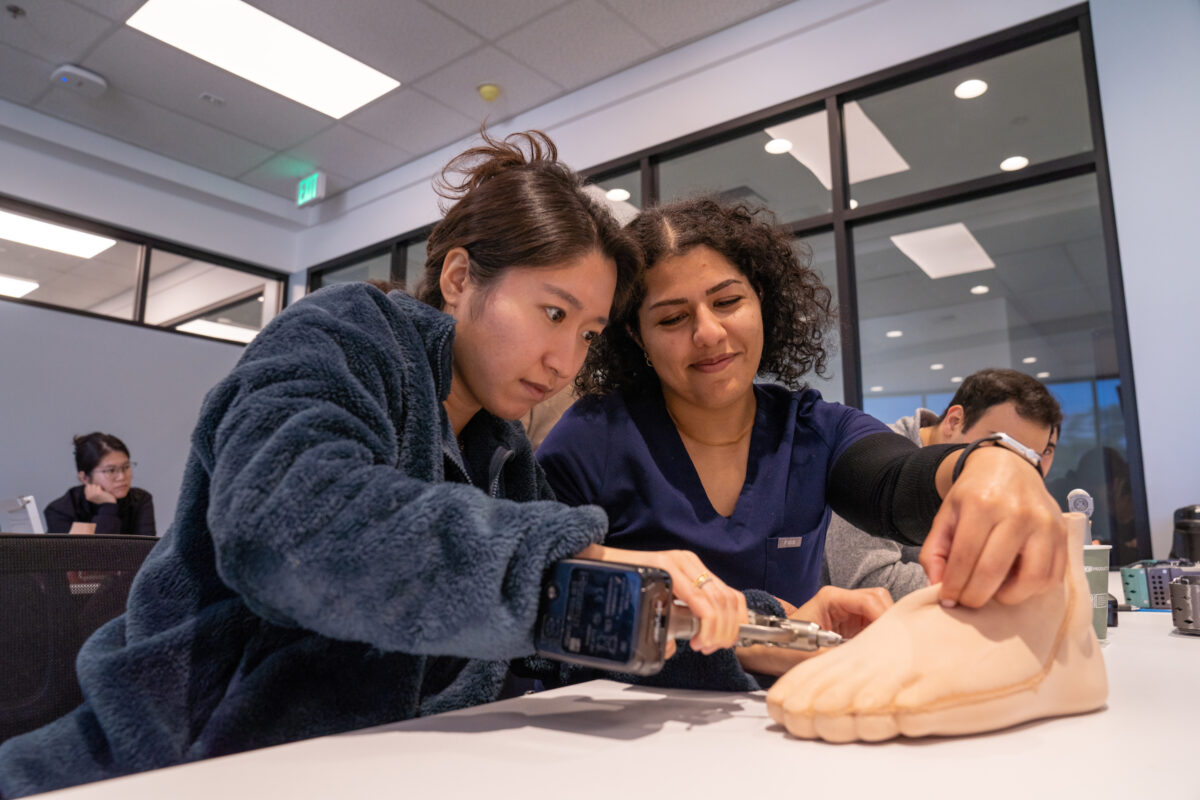 National & Regional Organizations
At WesternU CPM, we encourage all students to seek opportunities for development outside of the classroom. National organizations such as the American Podiatric Medical Students' Association (APMSA), California Podiatric Medical Association (CPMA), and the American College of Foot and Ankle Surgeons (ACFAS) are beneficial for networking and professional growth. WesternU CPM promotes the idea of lifelong learning by supporting students to attend conferences, become members of podiatric associations, and lead profession specific organizations. Our faculty and administration often mentor students to aid in their involvement with these experiences.


Conferences
There are many local conferences in Southern California, WesternU CPM students have access to numerous professional events. In addition to a variety of events that take place in the region annually, Southern California continues to be a desired location for events with rotating venues.